Skip to Content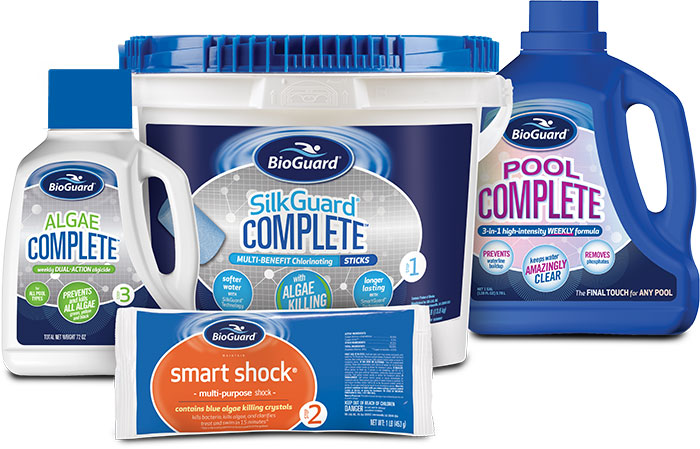 We Sell Effective Pool Cleaning Chemicals
Sun Valley Pools has sold premium above-ground pools and supplies since 1980. We've built a reputation for customer service and durable and reliable products. Caring for your pool is essential because neglect can lead to cosmetic issues, deterioration, and more. Contact our team to learn more about Sun Valley Pools' variety of Baquacil® and BioGuard® products to keep your pool safe and sparkling clean!
Common Above-Ground Pool Problems and Solutions
Sun Valley Pools is committed to ensuring you enjoy every last second of summer. Owning an above-ground pool comes with maintenance responsibilities, and many of those include the addition of chemicals. It's tricky to add just the right combination to the pool. When unbalanced, various issues form. We sell the products that restore harmony to the chemicals in your pool, and our associates know how to tell you how much to add and when to do so. Some common pool problems include:
Contact Sun Valley Pools for Comprehensive Pool Services
In addition to selling the chemicals that keep your pool healthy and clean, Sun Valley Pools sells and installs the above-ground pools themselves and performs free water analysis. For more information, give us a call today.
Experience the Joy of Your Very Own Swimming Pool