Skip to Content
Expert Pool & Spa Water Analysis
The Value of a Professional Water Test
Performing a water test is a vital first step to understanding what your pool water needs to be ready for swimming. Testing for the key parameters goes a long way to ensuring your maintenance tasks will be fewer and more effective and helping avoid unnecessary, time-consuming treatments in the future.
The best course of action is to have an in-depth water analysis done at your local BioGuard Dealer using their state-of-the-art ALEX® system. ALEX (shorthand for "Analysis Expert") was designed to test not only for the basic parameters found in many home test kits or mobile apps, but several more conditions that can hamper water quality and comfort as well as impact your pool surfaces and equipment. More importantly, an ALEX test shows how these parameters can impact each other, not merely tell you what the levels are. That aspect of the test is critical if you want to fix problems the first time and avoid a lot of trial and error.
Don't guess or do things halfway. Visit Sun Valley Pools and be sure your water gets the best treatment possible.
The Water Analysis Lab is open daily, and our lab technicians will be on break from 1:30-2:00 pm.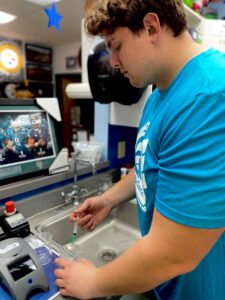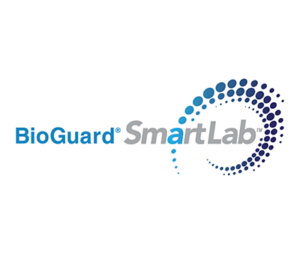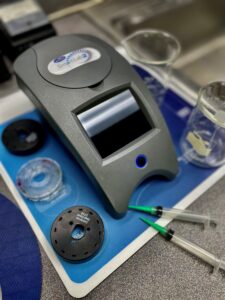 Pool Opening
When spring arrives, it's a good idea to contact Sun Valley Pools to schedule a pool opening appointment. Even if you have a pool cover, winter is hard on your above-ground pool. Additionally, keeping the pool safe from the elements requires the installation of various winterization accessories. Getting your pool ready for summer should be a top priority. Our pool opening services are designed to ensure every facet of the pool is ready to go. As part of our services, we'll:
Remove any and all winter plugs
Replace or assemble the pool filter
Re-install steps, handrails, ladders, and other equipment
Install skimmer baskets, return fittings, and automatic pool cleaner fittings
Pool Closings
Whether its the beginning of the season and your pool needs to be cleaned or the end of the season and you need it all closed up, our crew will come to your home to take care of all the details, so you don't have to.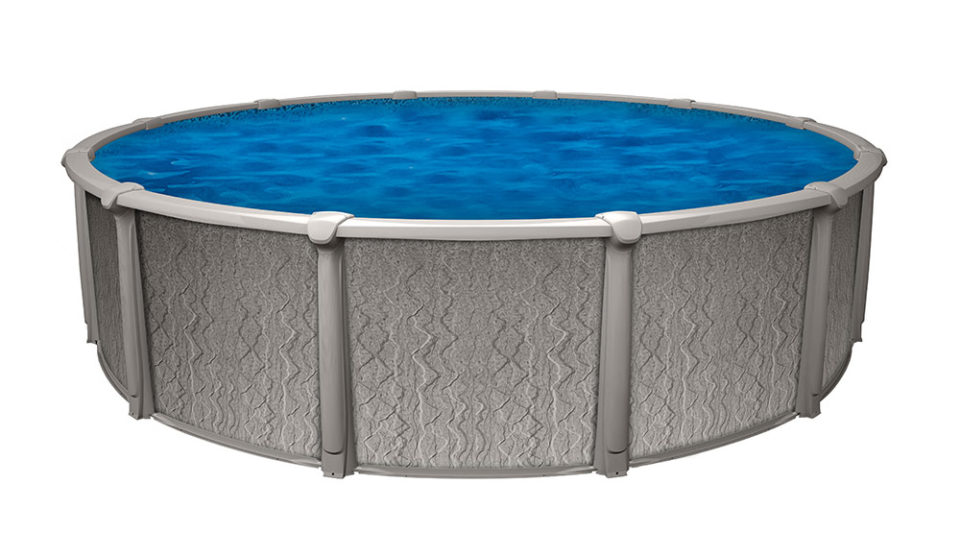 Above Pool Liner Replacement
Make sure you give us a call when it's time for a new liner for your swimming pool. After taking measurements of your pool, your new liner will be custom made to fit your pool's exact dimensions. Give us a call today for a free consultation.
Installation
We have a wide selection of above-ground pool designs. Our experts will meet with you to determine the best pool for you. Contact our professionals today to see how we can assist in your above ground pool installation.
Experience the Joy of Your Very Own Swimming Pool