Skip to Content
Accessorize Your Swimming Pool
Once we've installed your above-ground swimming pool, you can customize it to your liking. After all, nothing says pool party like a tricked-out pool. Do you want to be the envy of your neighborhood? Sun Valley Pools and Fanzone provides accessories to pool owners looking to make their backyard their own.
 Pool Floats and Loungers available !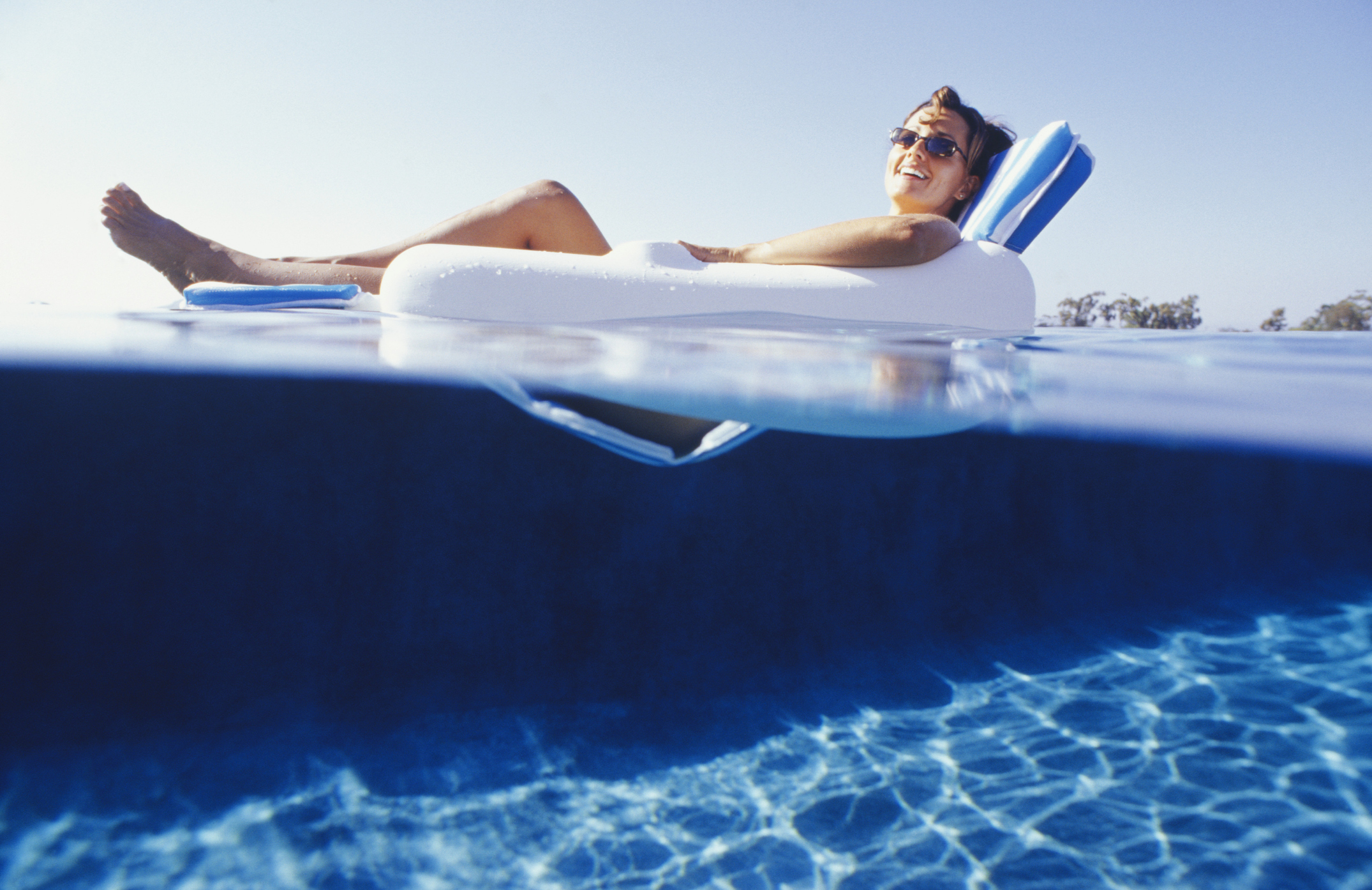 From Speakers to Floats, Sun Valley Pools Has It All
Sun Valley Pools keeps an abundant supply of fun swimming accessories on hand at our showroom. An above-ground pool is a lot of fun. It will create memories and act as a gathering place for everyone in your neighborhood. Why stop with the pool itself? Get the party started with pool customization options like:

Floating Pool Speakers
Whether you're a jazz, classic rock, or rap fan, a floating pool speaker is a must-have. These speakers are 100 percent waterproof and have Bluetooth capability, so you don't have to take your phone in the water.

Waterfall Fountains
Add some fun to your above-ground pool with a waterfall fountain. Kids will love them, and they also increase water circulation in the pool.

Pool Floats and Hammocks
Sometimes you just want to lay back and soak up the sun. Sun Valley Pools sells pool floats with cup holders! Enjoy a mimosa or a beer while you sunbathe.

Outdoor Umbrellas
If you've built a deck around your above-ground pool, or if you have a patio table and chairs, an outdoor umbrella is a perfect addition to your pool.

Accessory Hangers
Keeping your pool clean and free of debris requires a lot of equipment that you'll need to store. We sell steel hooks that can attach anywhere, enabling you to keep the pool clean without any clutter.

Footbaths
Footbaths are small trays filled with water that allow you and your guests to rinse off your feet before jumping in the pool. It keeps grass shavings and debris from getting in the pool.
Visit Our Vineland, NJ Showroom Today
Whatever your tastes or needs are, Sun Valley Pools has accessories to accommodate them. From practical applications like storage containers to pampering products like large inflatable rafts, we've got it all. Give us a call today or visit our showroom.
Experience the Joy of Your Very Own Swimming Pool